All posts by Chris Chapman
Newsroom
Short-Term Rehabilitation Rating Incorporates Several New Measures of Quality
Missoula, Mont. (Nov. 20, 2019) – Riverside Health & Rehabilitation, a skilled nursing community located in Missoula, Mont., has been recognized as a 2019-20 Best Nursing Home by U.S. News & World Report, the global authority in health care rankings, available at http://www.usnews.com/best-nursing-homes.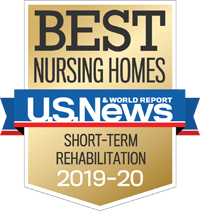 For the 2019-20 ratings, U.S. News & World Report evaluated more than 15,000 homes nationwide, in every state and nearly 100 major metropolitan areas. This year, 2,969 nursing homes earned the designation of a U.S. News Best Nursing Home. The number of facilities that received a Short-Term Rehabilitation Rating was 13,683, while only 2,250 homes earned a High-Performing Rating. This year, the Short-Term Rehabilitation Ratings newly incorporate several measures of quality, including consistency of registered nurse staffing, use of antipsychotic drugs and success in preventing falls.
"For the aging population in America, a nursing home should meet the specific level of care based on the needs of each patient or resident," said Kim Castro, editor and chief content officer of U.S. News. "The U.S. News Best Nursing Home ratings hone in on measurements like emergency room visits, quality of staff and proper distribution of medical and physical therapy to help families make an informed decision. These ratings help individuals and their families begin their search for senior care and should be used in consultation with a medical professional and in-depth on-site visits."
Now in its 10th year, the U.S. News Best Nursing Homes offer comprehensive information about care, safety, health inspections, staffing and more for almost all nursing homes in the country. With this tool, individuals can easily conduct a customized search for a highly rated nursing home by location, Medicare and Medicaid coverage, Alzheimer's care and size. The Best Nursing Homes reflect U.S. News' analysis of data collected and published by the federal government using a methodology defined by U.S. News that evaluates factors that U.S. News has determined most greatly impact patient and resident care, safety and outcomes.
"We are honored to receive a Best Nursing Home award by U.S. News for Short-Term Rehabilitation. Thank you to our hard-working and talented staff who take excellent care of patients and residents," said Virginia B. Villemez, executive director at Riverside Health & Rehabilitation.
For more information, contact Riverside Health & Rehabilitation at 406-721-0680.
SOURCE: U.S. NEWS & WORLD REPORT
Newsroom
Bronze-Level Award Honors Senior Living Organizations' Commitment to Quality Services
MISSOULA, Mont. (June 8, 2016) – Riverside Health Care Center has been recognized as a 2016 recipient of the Bronze – Commitment to Quality National Quality Award for its outstanding performance in the health care profession. It is the only recipient in Missoula and one of three in the state of Montana. The award, presented by the American Health Care Association and National Center for Assisted Living (AHCA/NCAL), highlights facilities across the nation that have demonstrated their intention to pursue a rigorous quality improvement system.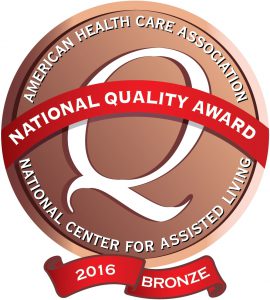 "A commitment to always improve the quality of care and quality of life for the residents and families we serve is what this award represents," said AHCA/NCAL National Quality Award Board of Overseers Chair, Christine Boldt. "This year's recipients have demonstrated that commitment. I commend all of them for their hard work and dedication."
Implemented by AHCA/NCAL in 1996, the National Quality Award Program is centered on the core values and criteria of the Baldrige Performance Excellence Program. The program assists providers of long term and post-acute care services in achieving their performance excellence goals.
The program has three levels: Bronze, Silver, and Gold. Facilities begin the quality improvement process at the Bronze level, where they develop an organizational profile with essential performance elements such as vision and mission statements and an assessment of customers' expectations. Bronze applicants must demonstrate their ability to implement a performance improvement system. A team of trained Examiners reviews each Bronze application to determine if the facility has met the demands of the criteria. As a recipient of the Bronze – Commitment to Quality award, West Hills Health & Rehabilitation Center may now move forward in developing approaches and achieving performance levels that meet the criteria required for the Silver – Achievement in Quality award.
The Association will announce the 2016 Silver – Achievement in Quality and Gold – Excellence in Quality Award recipients in the coming months. The National Quality Award Program is sponsored by AHCA/NCAL Associate Business Members: My InnerView, National Research Corporation; PointRight; Team TSI Corporation; and First Quality. The awards will be presented during AHCA/NCAL's 67th Annual Convention and Exposition in Nashville, Tennessee, October 16-19, 2016.